Setup FastestVPN with OpenVPN Protocol on Tomato Router
Here is how to connect your Tomato router to FastestVPN using OpenVPN (TCP/ UDP) protocol.
Step #1: Login to your router's web configuration panel.
Step #2: Click VPN Tunneling, and select OpenVPN Client
Step #3: Click on Basic tab and select these options.
Start with WAN: Check
Interface Type : TUN
Protocol: Choose between TCP and UDP
Server Address/Port: Enter the server address of the TCP/ UDP you wish to connect to. Such as: for Singapore (UDP), you can enter: sg.jumptoserver.com [Complete list of TCP/ UDP server addresses is available here]
Port: 4443
Firewall: Automatic
Authorization Mode: TLS
Username/Password Authentication: Check
Username: Your FastestVPN Username
Password: Your FastestVPN Password
Username Authen. only: Uncheck
Extra HMAC authorization: Outgoing (1)
Create NAT on tunnel: Check
Step #4: Go to the Advanced tab and select following options:
Poll interval: 0
Redirect Internet Traffic: Check
Accept DNS configuration: Disabled
Encryption cipher: AES-256-CBC
Compression: Adaptive
TSL Regeneration Time: -1
Connection retry: -1
In Custom Configuration field, enter the following text
persist-key
persist-tun
mssfix
auth SHA256
tls-client
ping-timer-rem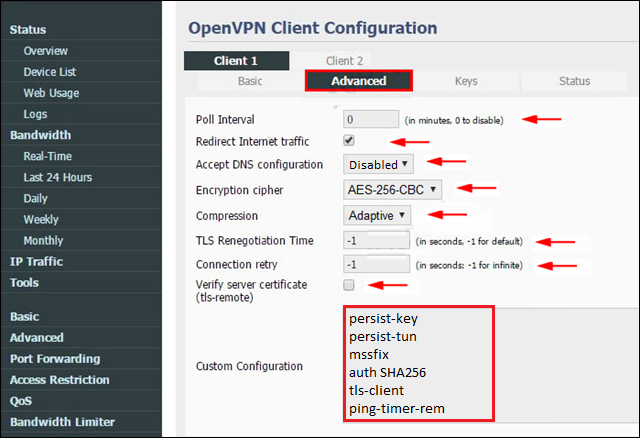 Step #5: Now download a text file from here and open it
Step #6: On router's settings page, click on the Keys tab and fill in the fields as described below:
• From the text file you downloaded in Step 5, copy the text between <tls-auth> </tls-auth> tags and paste into "Static Key" field
• From the same file, copy the text between <ca> </ca> tags and paste into "Certificate Authority" field.

. Leave other fields blank and Click on "Save" at the end of the page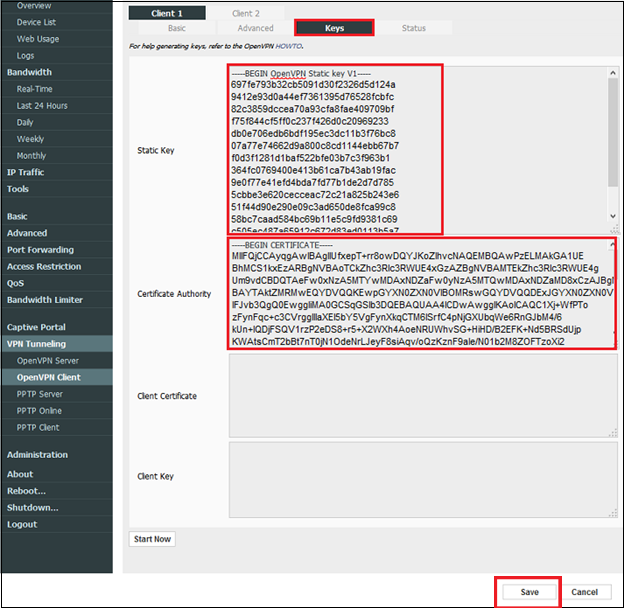 Step #7: Click on Start Now and wait for 1-2 minutes. You will be connected.

To confirm VPN connectivity, click on Status tab.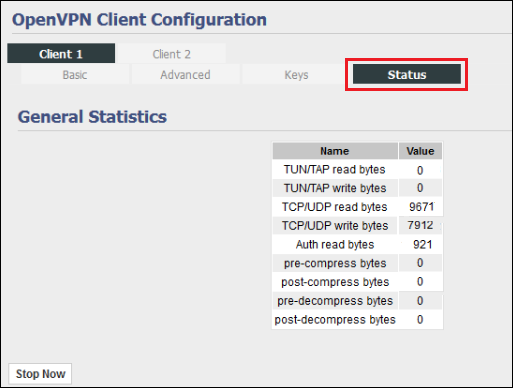 You are done!!
Enjoy Complete Online Freedom with FastestVPN Speed