Setup FastestVPN on VU+ Enigma2
This tutorial will show you how to setup FastestVPN on VU+ or other Enigma2 Satellite boxes. Follow the step-by-step guide here.
Step #1: Download FastestVPN's OpenVPN config files from here
Step #2: Open your desired config file with Notepad, for example Austria-TCP. Then find the line auth-user-pass and change it to auth-user-pass password.conf
Save this file as client.conf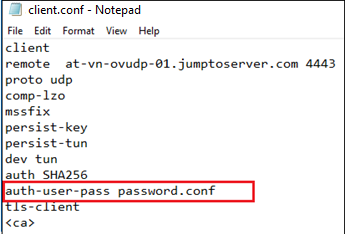 Step #3: Now create a new text file and name it as password.conf
Step #4: In password.conf file, write your FastestVPN username in the first line and your password in the 2nd line and save it.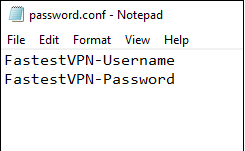 Step #5: Connect to your VU+ with telnet then enter the following command.

opkg install openvpn

Step #6: Once the installation is complete, restart your device.
Step #7: Connect to your VU+ with FTP go to /etc right click and then choose create new folder.

Name the new folder openvpn. Upload the two files which you created above (client.conf and password.conf) inside this newly created folder.
Step #8: Now start openvpn via Menu -> Setup -> System -> Network -> OpenVPN Setup. Press the Green button To Start OpenVPN
Enjoy Complete Online Freedom with FastestVPN Speed