Fix DNS Leaks on Linux
Step #1: Click the Network/ Wi-Fi icon and open the Wired/ Wi-Fi settings.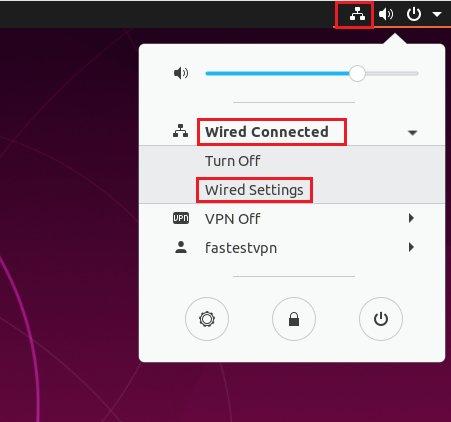 Step #2: Open Wired/ Wi-fi settings.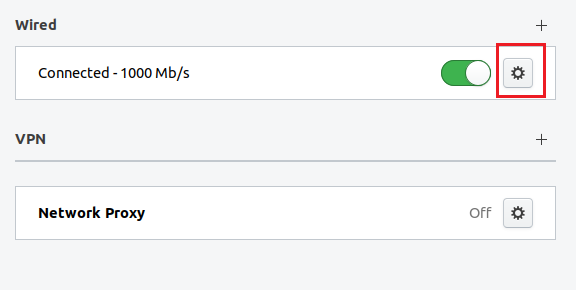 Step #3: Click IPv4 and Disable the "Automatic" toggle switch next to "DNS".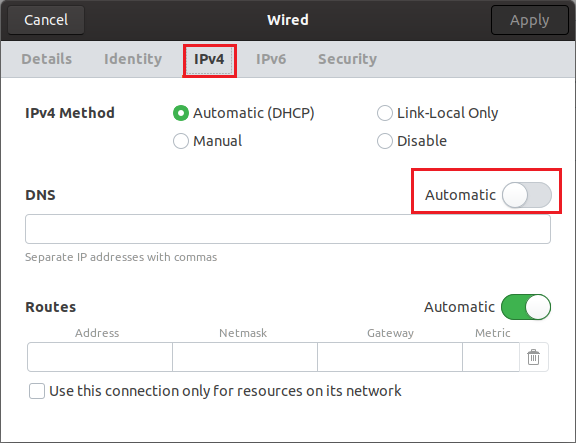 Step #4: Enter the desired DNS addresses separated by a comma such as 1.1.1.1,1.0.0.1 and click on Apply.
8.8.8.8,8.8.4.4
1.1.1.1,1.0.0.1
208.67.222.222,208.67.220.220