Setup FastestVPN with L2TP Protocol on Linksys Router

This tutorial explains how to connect your Linksys Router to FastestVPN using L2TP Protocol.
Go to web browser and enter 192.168.1.1 in the search bar to access your router's Web Configuration Panel. It will ask for your router's Username and Password. Enter that information and login.
By default the router's username and password should be admin and admin respectively or username blank and password admin. Otherwise, this information can be found in router's 'User Manual'.

Here is how to connect a Linksys router to FastestVPN via L2TP Protocol:

Step #1: Go to Setup > Basic Setup
Step #2:. In "Internet Connection Type" dropdown menu, select "L2TP" (as shown in image below).
Step #3: Put a FastestVPN's L2TP "Server IP address".
You can find FastestVPN L2TP server addresses here.
Copy your desired L2TP server address and convert it in IP Address.
[Click here to find how to convert a server address in IP address]
---
Step #4: Enter your FastestVPN "Username" and "Password"
Step #5: Enter "30" in "Keep Alive"
Step #6: MTU should be "Auto" and dont change its value in "Size" box
---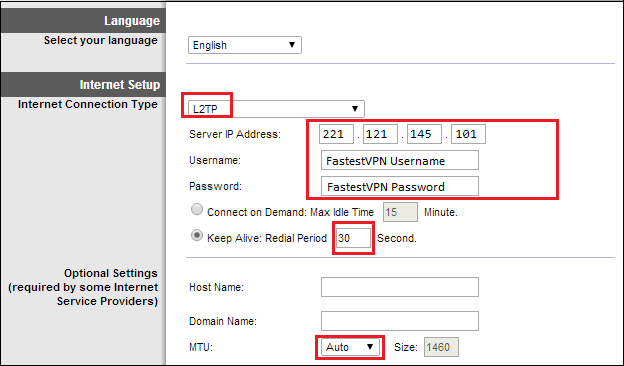 ---
Step #7: Enter "Static DNS 1" and "Static DNS 2". We suggest you to enter Google DNS in these fields respectively i.e. 8.8.8.8 and 8.8.4.4
Step #8: Now click on "Save Setting"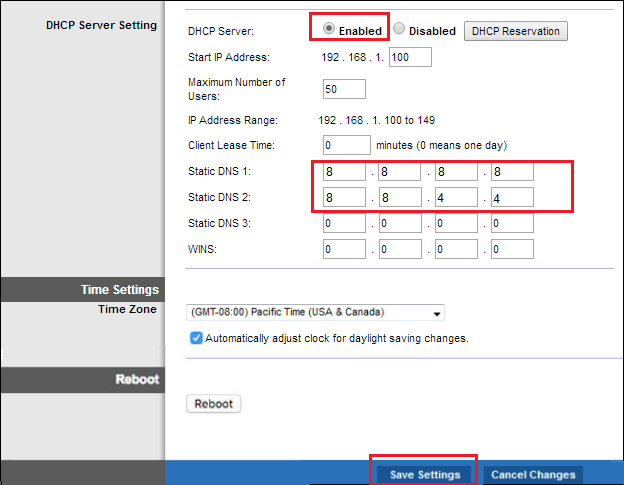 You are done!!
Enjoy Complete Online Freedom with FastestVPN Speed