OpenVPN for CentOS Linux OS

The following tutorial has been created on CentOS 7 64 bit
a) Install OpenVPN® Plugin for CentOS Network Manager
-Open "Terminal" and type following commands.
-Type: sudo yum -y install epel-release and press Enter
-It will ask for your root password. Enter it
-Type: sudo yum -y install NetworkManager-openvpn NetworkManager-openvpn-gnome and press Enter
b) Setup VPN
Step #1: Download FastestVPN Config Files for OpenVPN TCP and UDP from here.
Step #2: Go to your 'Downloads' folder, and "Extract" Fastestvpn_ovpn which you download in above step. You will find TCP and UDP folders there.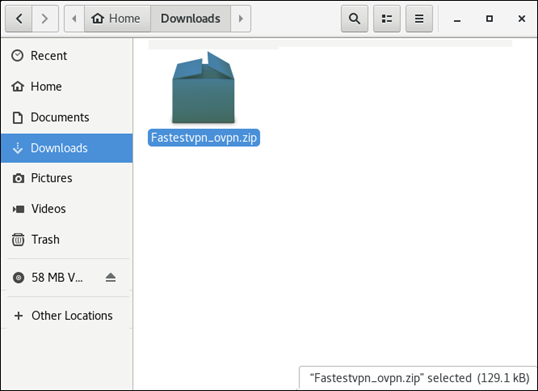 Step #3: Now click on the Network icon at top-right side. Then click on Wired Connected > Wired Settings to launch Network Manager.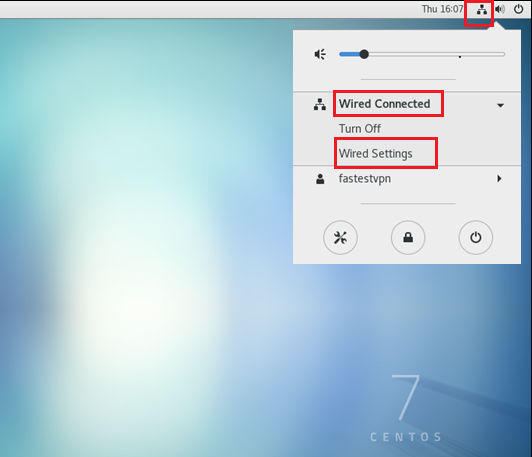 Step #4: Click on "+" sign there next to VPN.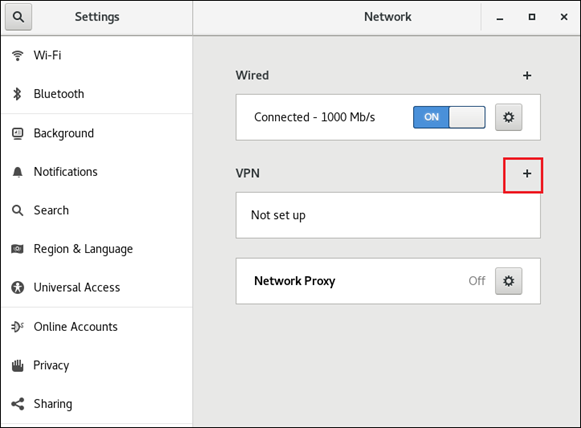 Step #5: Click on Import from file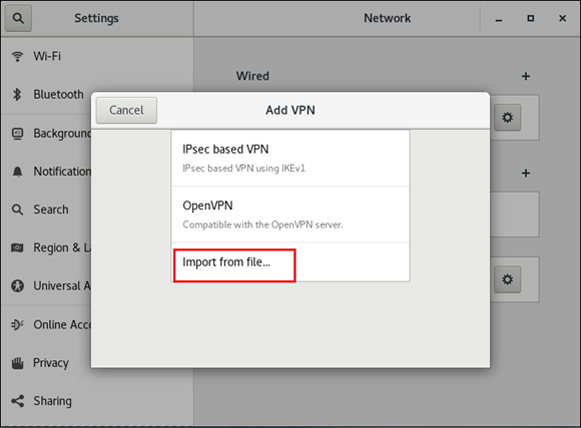 Step #6: Go to your Downloads folder. Open any of the folders TCP or UDP whichever OpenVPN protocol you want to connect to. (Note: UDP is faster than TCP)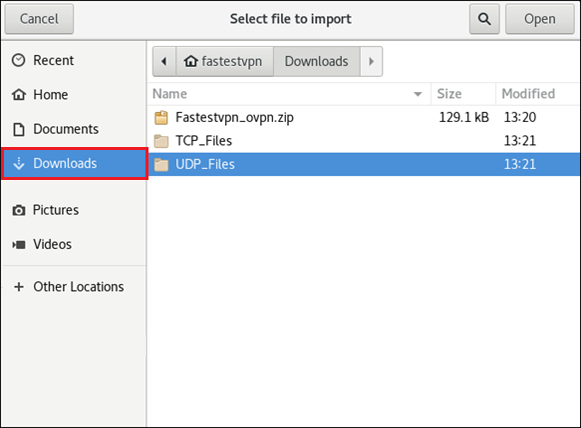 Step #7: Select your desired VPN server location whichever you want to connect to, such as I selected Australia here.

Step #8: Enter your FastestVPN username and password and click on Add there at the top-right side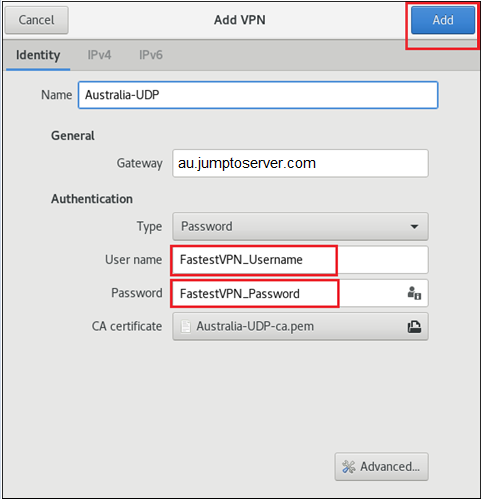 Step #9: Turn the VPN switch "ON"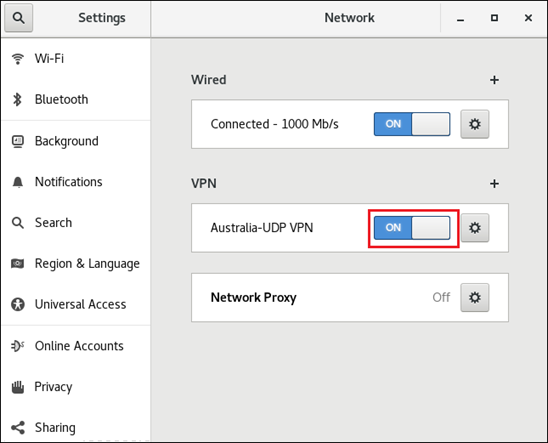 VPN connection will go under process. You can see its icon next to Network icon. VPN connection is currently under process.


Once the VPN is connected successfully, that icon will turn into a "Lock".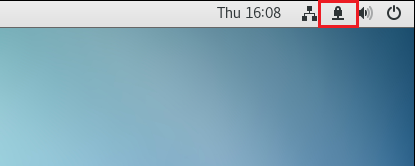 You are connected to FastestVPN. Enjoy Complete Online Freedom with FastestVPN Speed

How to Disconnect
When you want to disconnect VPN, click on the Network or VPN icon and go to the connected VPN. After that, select Turn Off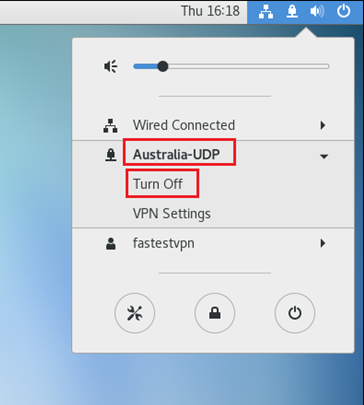 To connect to another VPN server location, disconnect to the connected VPN server and repeat Steps 3 to 9.